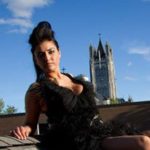 I was channeled into esthetics by fate at the age of 17 and it was the best thing that could have happened to me. My early training was in the world of Aveda — a beautiful line to work and learn with. I was inspired! I spent much of my time assisting and doing frontline work. In my early 20s, I started questioning my life and completed the two year paralegal studies program while continuing part-time in esthetics. After graduation, I moved to Toronto to work for Blaney McMurtry in real estate law. After a year, esthetics lured me back and I worked at Claus Feser Haute Coiffure in Toronto's Manulife Centre and Hair Ignamix in the Beaches while I completed my skin care theory at Marca College. Following my marriage in 2005, I wanted home, I wanted Kingston. My first boss, Paula Foster, was kind enough to take me back and I returned, full-circle, to Diva. Soon after I had my first baby, Nate. During my time at Diva, my spa education has continued and now includes Aveda, Dermalogica, Dr. Haushka, Thalgo, Sothys, Gehwol, OPI, Orly, Zoya, DDF, La Biostehtique, Skin Ceuticals, France Laure, Biosculpture Nail Systems, Alexandria Body Sugar Systems and medi spa training in vaculyse, Dermpod Micro, SRS (Skin Remodeling Systems), and Lumicell Body Conturing system. Along with my business training as a paralegal, I've also attended numerous management seminars including Collega Managing for Excellence and Ask Management with industry leader Anthony Whitiker. Before the birth of my second child, Essie, I began teaching part-time in the Esthetician program at St. Lawrence college and being a part of the very talented and dedicated staff of industry leaders is something I'm proud to continue to this day.
Recently, after a 21 year relationship with Diva, my best friend and boss came to me wondering if I'd be interested in buying the salon — it was something I couldn't and wouldn't turn down. This salon is my fate and my destiny, a huge part of my life, and where I belong. I am so happy and proud to be the new owner of Total Diva — what an opportunity!
---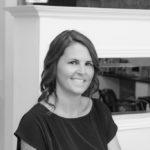 I have been in the industry for more than 20 years. I trained at the School of Makeup Art in Toronto where I learned day/evening and bridal makeup. After my makeup training, I decided to do esthetics at Marvel Beauty School Academy in Toronto. There I learned all esthetic services and skin care knowledge. I've always had a passion for makeup and esthetics and growing up from a young age always wanted to be in the beauty industry. Although I've been in the beauty industry for 20 years, I am always ready to learn new services and new techniques. I have just added eyelash extensions to my list of specialty services. Not only do I specialize in bridal makeup, I also specialize in Brazilian waxing and makeup lessons for mature women and teens.
---
Melissa Brandao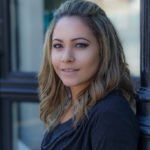 I've been a hairstylist for about 9 years and I've been at Diva for the last 7 years. I love what I do and enjoy working with all my clients! I didn't always know I wanted to become a hairstylist. I always thought my love of animals, math, and science would lead me to becoming a veterinarian. It wasn't until my last year of high school I took a cosmetology class and discovered my passion. I attended St.Lawrence college for my hairstyling program. I enjoy building great relationships with clients and getting to know them. I love being unique and being able to provide clients with something they never have had. I enjoy the feeling of knowing I can help clients feel good and work hard to maintain their trust. I love expanding my knowledge in colours, cuts and products. There's always something new to learn and new trends to keep up with!
---
Lindsay Goodbody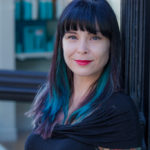 I started in the salon industry about 10 years ago. Originally was behind the chair full time as a stylist and then eventually moved over to the spa side. I learned some of my basics of Esthetics from an Hungarian woman that was in the shop I first worked at, then few years later went back to school for the Esthetics diploma. I graduated with honours and have pressured further education in skin care with Dermalogica. I  am passionate about skin care. There is nothing more I enjoy than to help other optimize their skin health using Dermalogica. This is what I live & breath hand down. Currently, I have successfully achieved Expert status with the Dermalogica company and product line.
---
Crystal Skidmore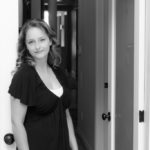 I am a mother of two wonderful young boys. I've worked with the team at Total Diva Boutique Spa for nearly 4 years and have been working as a hairstylist for almost 7 years. I am a salon stylist that loves to work with children and hair colour. I enjoy taking on a challenge and seeing the results. I'm moving toward accomplishing a master colourist certificate in the near future and recently completed my Moroccan Oil Expert Certificate. I'm very adventurous and love the countryside, hiking, and family activities.
---
Nicole Thiedemann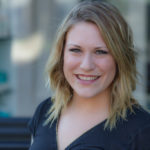 My name is Nicole and I specialize in eyelash extensions as well as skin care and makeup. Esthetics has been a passion of mine since the first time I picked up a makeup brush at the age of 13 and I have spent the time between then and now increasing my knowledge and improving my skills in the field. I am extremely passionate about my job and pride myself on providing an excellent experience for each client that enters Total Diva Boutique Spa. I look forward to accommodating new and existing clients as I further my expertise in the industry.
---
Ashley Macklin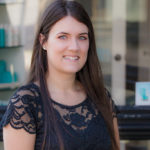 Joining in early 2016, I'm one of the newest members of the Total Diva Boutique Spa team. I graduated from St. Lawrence College in 2012 and have been practicing esthetics since shortly after that. I pride myself on pampering each and every client throughout their time with us and work to ensure that each client leaves our spa completely relaxed and refreshed. I love performing all services and am eager to welcome new clients as well as maintaining the wonderful experience of current clients.
---
Stephanie Young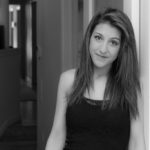 Originally from Harrowsmith, I completed high school at QECVI in 2015. With years of experience babysitting, customer service and volunteering with clubs, I strive to help others as best I can. I am a creative person though this doesn't stop me from loving a clean and organized work environment. I'm proud to have my certification in service excellence and of my ability to bring a smile to everyone. I'm building on this foundation with my work at Total Diva Boutique Spa and look forward to a bright and exciting future.
---
Rachel Spiers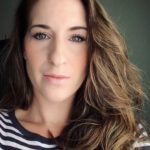 I began my career as an Esthetician at what was then called Diva Salon and Day Spa in 2011, after having graduated from the Esthetics program at St. Lawrence College. After four memorable years at this location, I ventured off and pursued Esthetics elsewhere. However, Diva has always felt like home and I am beyond excited to be back once again, now as a member of the Total Diva team! As an Esthetician, I am dedicated to making others look and feel their best and strive to offer all of my clients the ultimate pampering and relaxation experience. I work diligently to establish trust with my clientele by paying particular attention to their needs and requests, helping them to achieve their ultimate skin care and beauty goals. I am often praised for my nurturing touch, my great attention to detail and my professional relaxed presence. I look forward to treating you!
---
Shayla Olmstead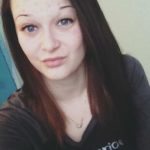 I've been fascinated by the beauty industry ever since I can remember. I started off painting my nails in all sorts of interesting ways when I was in primary school and began colouring my hair in high school. My growing interest blossomed into passion. I graduated from St Lawrence's Esthetics program in 2015, St. Lawrence's Hairstyling program in 2017, and am currently working towards completing my apprenticeship for hairstyling. I work my hardest to provide a comfortable and pleasant visit for all my clients and I'm eager continue perfecting my skills.
One of the newest additions to the Total Diva team, Shayla can take on clients for both hair and esthetics.